What it really takes to create an authentic hotel interior
Comments Off

on What it really takes to create an authentic hotel interior
Hotel furniture and hotel interiors
Hotel furniture represents the basic part of equipment for facilities active in hospitality sector. Due to its demanding characteristics requested specifically for this type of service is the furniture for hotel interiors usually tailor-made and designed individually for a specific hotel project. Common retail stores with furniture often do not offer sufficient options for an authentic and unique hotel fit-out. Therefore, it is more than necessary to start the first phase of hotel realization with a comprehensive interior design concept and an original project proposal.
Hotel furniture is derived from the overall layout and official requirements defined for a given interior equipment. In the process of design development, one has to shoot for a balance between design-related and functional elements of a given space. While the latter strongly depend on a proper material selection, individually designed forms and shapes play a vital role in creation of an imitable type of atmosphere. Not considering their mutual dependency could result in negative consequences for the overall hotel operations, both for practical and aesthetic reasons.
Hotel interiors and special requirements for hospitality industry
Apart from design-related conditions, hotel furniture has to fulfill also certain criteria relevant for health a hygiene. In this regard, one of the most decisive factors is the right selection of upholstery materials such as textiles or leader. Moreover, a proper air circulation has to be taken care of in the sleeping area. Similarly, the chosen furniture solitaires should comply to the general criteria of ergonomics, as should the overall furniture fit-out of the room. Apart from preventing unnecessary accidents while running the hotel operations one has to consider also a higher degree of resistance against an early material deterioration.
Hotel equipment as a success factor
Especially typical for the case of hotel interiors is an extreme intensity of furniture usage and more often than not, also an inconsiderate treatment by visitors. For this reason, the quality of interior equipment becomes a crucial element in the long term performance of accommodation facilities. Furthermore, one should not neglect the need of a frequent and simple manipulation of mobile interior parts. As an example, the area of beds has to be easy to alter from a double-bed arrangement to a single-bed setup.
Sofa beds in hotel interiors should be equipped with a smart and effortless opening system with a construction both light in weight and firm in material. Moreover, a lower weight acts like a big benefit when referring to hotel chairs or armchairs as these have to be moved quite often, especially while creating an additional sleeping area from a sofa bed. The possibility of a quick transformation between a daily seating setup and a comfortable sleeping area is highly appreciated not only by guests, but also by hotel staff in the process of daily cleaning and maintenance. Unless these parameters are considered while selecting the right type of hotel furniture, its usage can become unnecessarily cumbersome and physically taxing.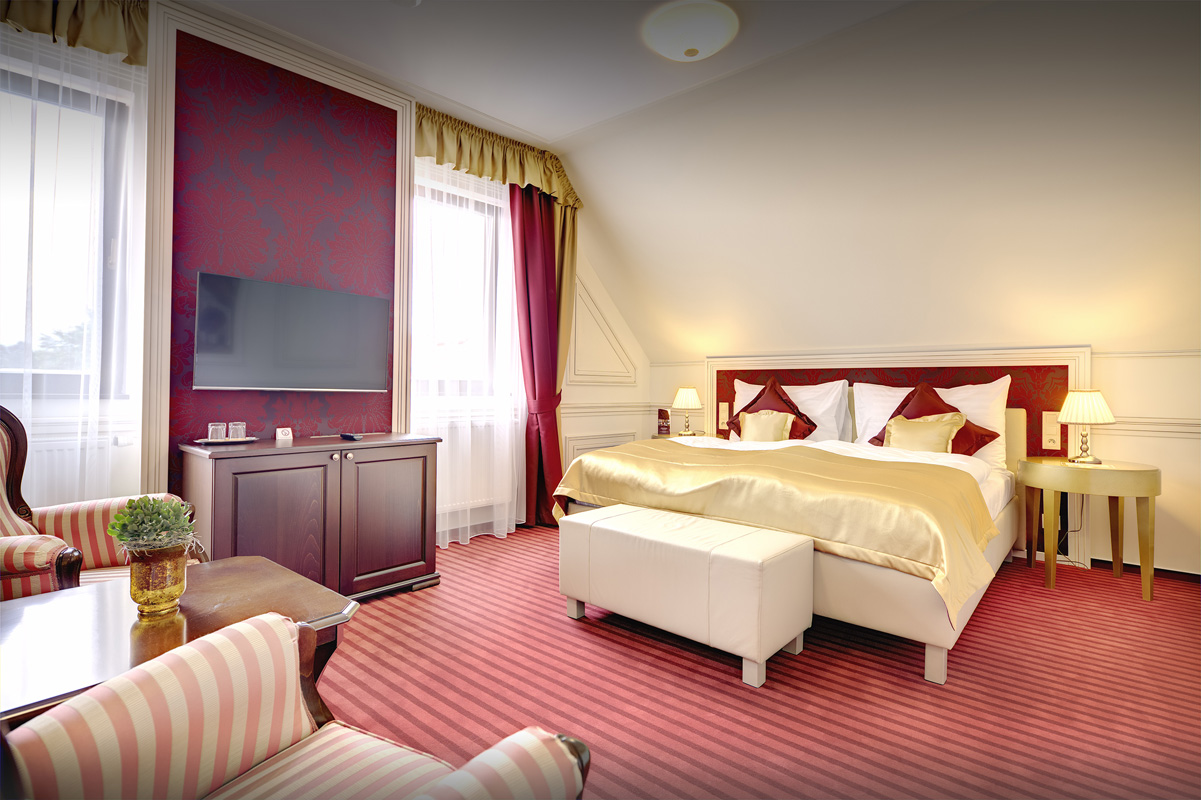 Long term know-how in hotel industry
Well designed hotel interiors and furniture provide your hotel guests not only with a unique aesthetic experience, but also with more comfort, an easier way of daily furniture manipulation. Furthermore, the hotel equipment gains a long-range material stability in general.
Thus, this type of investment generates a great value added both in terms of higher levels of customer satisfaction and return of investment. A proper experience in the field of hospitality design remains due to the specific demands described above a crucial success factor for any hotel project.  The same goes for the selection of the right interior design company which is able to facilitate the process of hotel realization and provide you with a high-quality package of comprehensive service.
Our team of interior designers and architects is ready to share with you the rich experience collected through years of active project management in this field and therefore, support the long-term success and growth potential of your hotel business to the fullest.
For further information related to our service and product offer for hotel interiors please do not hesitate to reach out to us.
FMDESIGN
Share post: