How to make hotel interiors and the right choice of furniture?
Comments Off

on How to make hotel interiors and the right choice of furniture?
Hotel furniture and hotel interiors
The basic part of the equipment of accommodation facilities consists of hotel furniture. Due to its specific parameters required for this particular service area, furniture for hotel interiors is in most cases individually designed and subsequently manufactured for a specific hotel. Conventional furniture retailers often do not offer authentic and original solutions for hotel spaces. Therefore, the first stage of implementation requires the design of the accommodation facility and the creation of a project of the interior.
Hotel furniture and its conceptual design
The hotel furniture is based on the overall layout of the individual elements of the interior furnishings. As this is a bespoke piece of furniture, the conceptual design needs to combine design, function, size and choice of materials. Individual shape and material solutions play an equally important role in creating a unique atmosphere in hotel interiors. The omission or failure to manage one of these important parts can result in negative consequences for hotel operations, both for functional and aesthetic reasons.
Hotel interiors and specific requirements for hotel operations
Important details of hotel furniture are, among other things, its hygienic parameters or suitability in terms of health. The right choice of upholstery materials from textiles or leather plays a role in this respect. It is also about sufficient provision of bed ventilation, ergonomically suitable solitaires and the overall shape of the space. In addition to preventing unnecessary injuries during operation, hotel furniture also needs to meet the demands for higher wear resistance.
Hotel facilities as a success factor
Hotel interiors are characterised by extreme intensity of use and often also by ungentlemanly treatment by hotel guests. For this reason, interior design and the quality of interior furnishings become critical factors in the long-term success of a hotel operation. The need for frequent and quick handling of the individual mobile parts should also be kept in mind when designing and selecting furniture. For example, when it comes to beds, you need to think about the possibility of splitting them from a double bed into two single beds.
The bed in the hotel interior should have the simplest possible folding system and a mechanism with a light, yet solid construction. The lighter weight is also a big plus for hotel armchairs and semi-recliners, as these need to be moved around quite a bit when creating alternative sleeping arrangements from the bed. The ability to quickly change from day seating to a comfortable sleeping system will be appreciated not only by guests, but also by hotel staff during daily maintenance and cleaning. If these parameters of hotel furniture are taken into account, increased physical strain and complications are avoided where it is inefficient and unnecessary.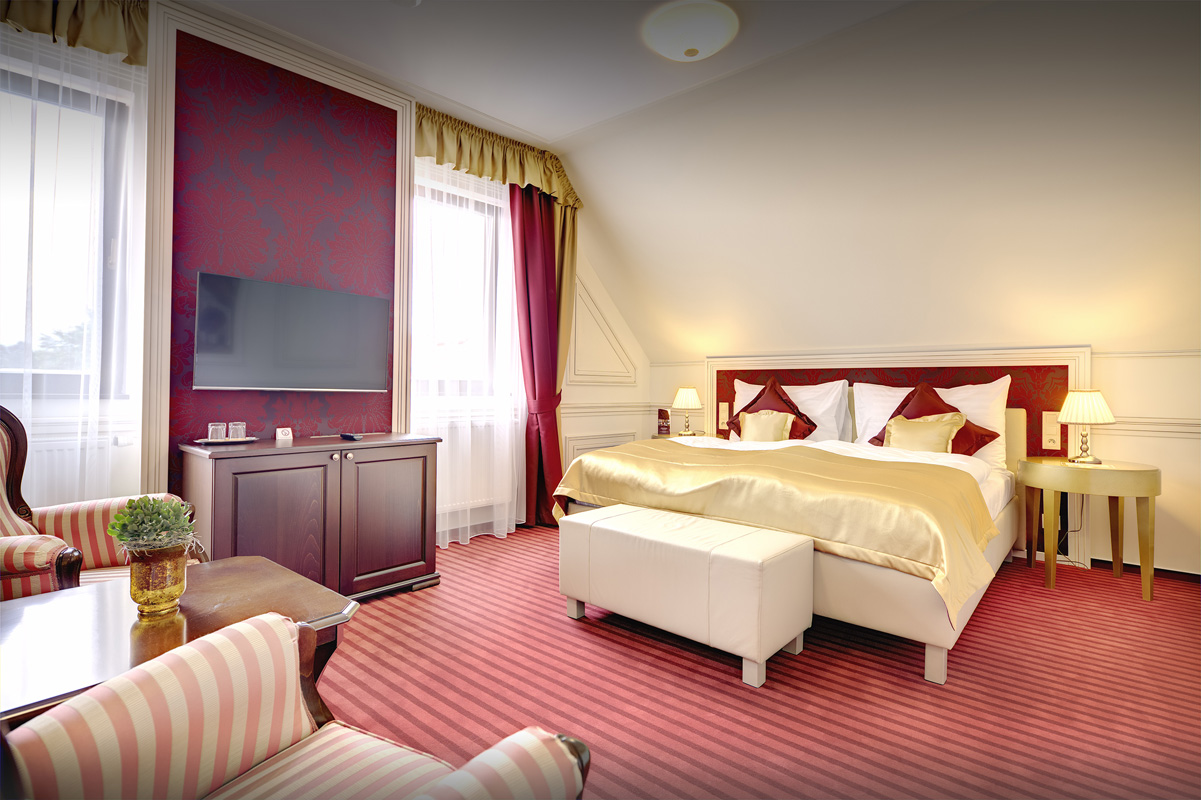 Years of know-how in the hotel sector
Properly designed hotel interiors and furniture bring not only an unmistakable aesthetic experience for hotel visitors, but also increased comfort, ease of handling and long-term structural or material stability of hotel equipment.
Investments in elements such as interior design bring high added value and, in addition to guest satisfaction, a higher economic return for the investor. Due to the specific requirements, experience in the sector is crucial for the interior design of the hotel. And therefore the choice of a company that can simplify the process of hotel realization and ensure the necessary quality and complexity of services.
As a team of FMDESIGN, we are ready to share with you our rich experience in this field and support the success of your hotel operation to the greatest extent possible. For further information regarding our range of services and products for complex hotel interior furnishing, please do not hesitate to contact us.
FMDESIGN
Share post: